About Meals on Wheels Western Michigan
Meals on Wheels Western Michigan (MOWWM) provides meal and nutrition services that support senior independence. Our volunteers and staff deliver balanced dishes, perform safety checks, provide access to groceries, and greet our clients with a smile. We're working hard to serve nearly 6,000 homebound seniors in Kent and Allegan counties with upwards of 650,000 meals and 1 million pounds of groceries every year. A community where no senior is hungry or forgotten To provide quality nutrition services in a supportive environment to promote the health and independence of older adults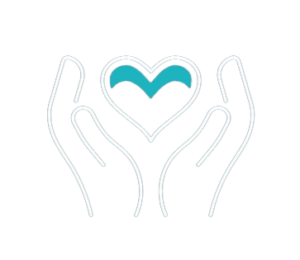 Client Focused
Compassion & Empathy
Diversity & Inclusion
Outstanding Teamwork
Transparency & Honesty
Quality & Excellence
We believe in a community of intentional inclusion that fosters trust and belonging and embraces differences.
MOWWM has been through a lot of changes over the years. Check out the timeline below to follow along with our story.
The Elderly Nutrition Program is established as part of the 1972 Older Americans Act to fight hunger and isolation. The program provides Federal funding for congregate (Dining Sites) and home delivered meals.
Meals on Wheels Western Michigan (originally Senior Meals Program, Inc.) is established to address the nutritional needs of older adults in Kent County. The program is located on Two Fountain Place in Grand Rapids. Later in 1984, it's incorporated as a 501(c)3 nonprofit. MOWWM offers congregate meals (at Dining Sites) and home delivered meals. This year, it serves 975 seniors.
MOWWM moves to its first commercial kitchen at 1279 Cedar Street in Grand Rapids. In the new facility, MOWWM can cook from scratch to help address the growing needs of the community's older adults.
The MOWWM Senior Pantry program is established. It's one of the first shopping experience pantries in Kent County that allows seniors the dignity of choosing their food.
MOWWM outgrows its old location and begins moving its administrative offices to the current building at 2900 Wilson Avenue in Grandville.
MOWWM opens its new commercial kitchen and completes the move to its current location.
The Choice Meal Program launches. This program helps meet the diverse preference and dietary needs of MOWWM clients.
MOWWM hires a Registered Dietitian Nutritionist to improve the nutrition content of meals and develop more specialized diets.
Lisa Wideman is appointed as the President and CEO of MOWWM.
The COVID-19 pandemic brings increased food insecurity.
MOWWM delivers over 625,000 meals to more than 3,000 homebound seniors. The Senior Pantry Program provides more than 1 million pounds of groceries. In all, over 7,000 seniors benefit from MOWWM's services.
We Couldn't Do It Without You
Support from our donors, volunteers, and sponsors has allowed MOWWM to efficiently serve the growing senior population in our community. We are incredibly grateful for all of your contributions over the years. We also want to thank the following organizations for years of valuable support.
Want to learn more about our services and resources? Click the links below.